INSTALL AUTOMOTIVE WINDOW FILMS
Improve Your Vehicle's Energy Efficiency
Automotive window films not only act as a tool for UV protection and glare control, but they also help improve your car's energy efficiency. Window tints reduce the heat that is absorbed from the outside, resulting in superior driving comfort and less strain on the air conditioner. Install automotive window films today! Depend on SunShades Glass Tinting in Alpharetta, GA for high-quality automotive window tinting services. Check out our gallery to see some of our work.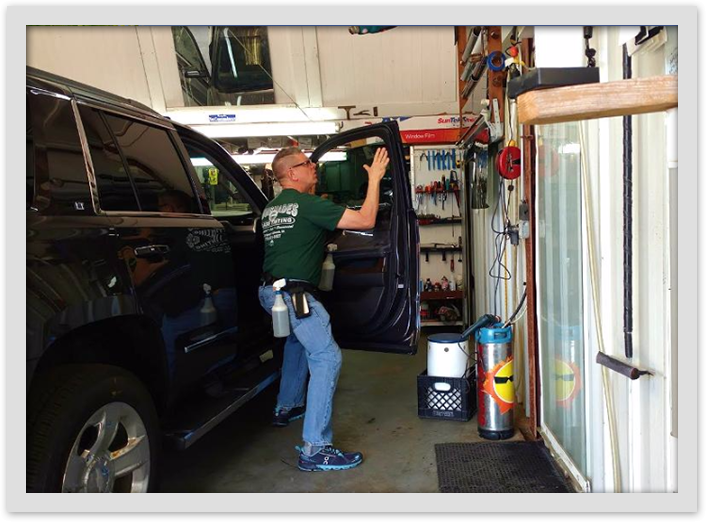 Book an Automotive Window Tinting Service

Do you want to make the temperature of your vehicle interior cooler? Perhaps you would like to provide privacy and glare protection for your passengers? Take advantage of our automotive window tinting solutions, and allow us to install remarkable automotive window films on your vehicle. Our experts are adept in various types of car windows and tints, so you can rest assured that your automobile is in good hands. Contact us today to get started.